Frozen Meat
[google-translator]
Veder Supplies B.V can source the best quality meat products at the best prices.
Halal approved beef products available.
Frozen Poultry:
Frozen Chickens grillers 900-1000gr per piece
Frozen Chickens (Halal)
Frozen Chicken Layers(soup hens)1100-1800gr per piece
Frozen Chicken fillets
Chicken gizzards
Chicken leg quarters
Chicken paws
Chicken
Chicken wings
Ducks
Rabbits
Turkey tails
Turkey whole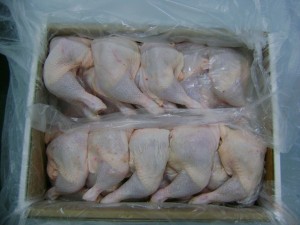 Frozen Beef:
Beef Boneless
Topsides
Silversides

Thick flank
Rumps
Beef necks
Boneless Forequarters
Beef minced
Striploins
Tenderloins
Offal's
Frozen Pork
Lamb
Please contact us with your requirements for any destination and we will be happy to make you the best offer as soon as possible.